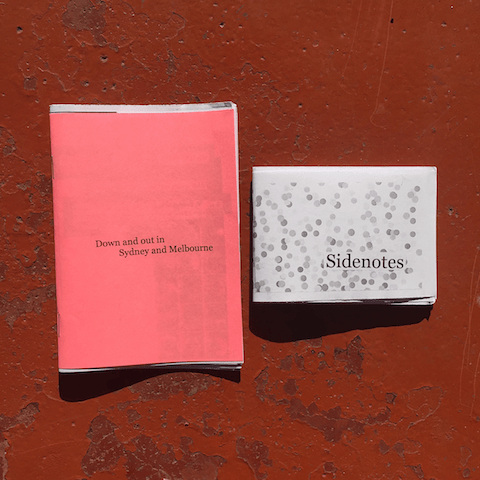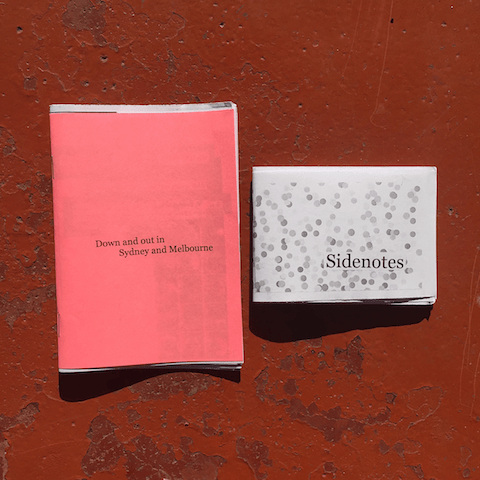 Down and Out in Sydney and Melbourne & sidenotes
$5.00
Down and Out in Sydney and Melbourne: "This is a zine about falling in and out of love with people and cities. It was written between 2012 and early 2014."
sidenotes: "A collection of out of context sentences written over a number of years. Compiled in 2016."
Stories of love, heartbreak, travel, homesickness, and mental ill-health.